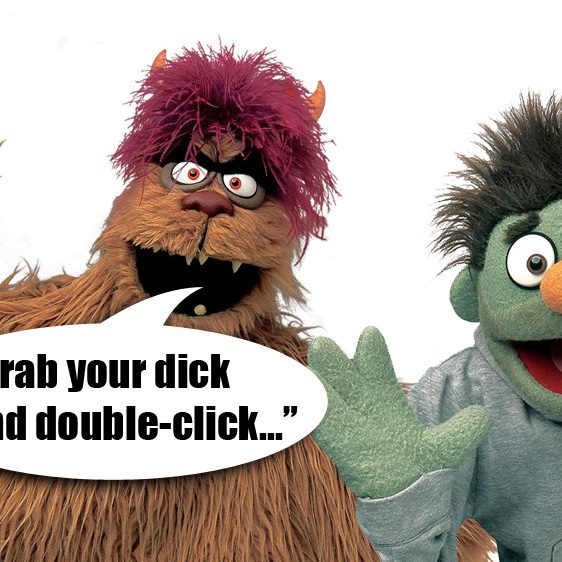 Overcome an unhealthy relationship with porn or fantasy through a gentle, non-judgemental body-based process.
The internet is for porn
"The internet is for porn…" sing the characters in the musical 'Avenue Q'…
But the truth is the explosion of online interaction, which often includes porn, has become a big part of an increasing problem of disconnection – both physical and emotional. While, in itself, porn does not have to be a bad thing, it does have two basic detrimental impacts. Firstly, for many people the explicit level of detail available online means that porn has become a primary source of education in terms of how 'sex should be'. Secondly, porn – and fantasy –focus our attention on something external, or head-based, and in the process completely disconnects our awareness from our body.
How do you access porn?
Just on a basic physiological level this can be noticed in how most people (especially men) interact with porn. If you're someone who engages with porn think, for a moment, about where you usually access it. Chances are you'll watch it on a computer screen, while sitting in a chair.
The position of the body, when sitting in a chair, is one which bears little resemblance to any natural sexual position. The body is locked into a shape which not only compresses internal organs (resulting in restricted blood flow, and decreased sensitivity, to the genitals) but also allows for very little natural movement – something which is key to getting your sexual energy flowing. It's hardly surprising so many people find their interactions with porn are ultimately physically unfulfilling.
The neurology of porn
The effects of porn, on a neurological level also, are incredibly powerful. Sex accesses our reward centres in a way that almost nothing else does: every time you experience sexual stimulation or orgasm your brain fires a blast of dopamine. Because 'neurons that fire together wire together', when this burst of reward is connected to porn-related masturbation it creates, and then strengthens, neural pathways that tell your brain to keep repeating that experience.
Because dopamine can become addictive, it creates behaviour that is essentially seeking out ever bigger and better highs from porn. When unlimited quantities and varieties of porn are available with a single click, this can easily become an escalating loop.
Beyond porn
Put all this together and the results can almost seem counter-intuitive. If you're anything like the millions of people who are concerned about their porn use, it's probably taken you a while to connect some of your troubles with it. Maybe you're finding it difficult to climax during sex, or you're struggling with arousal or erectile dysfunction; maybe you believed you had low libido, or were simply getting older. Or you might even have thought you were struggling with some other disorder: unaccustomed depression, social anxiety, inability to concentrate.
All these things are only just beginning to be recognised as having direct correlation to porn use, but the subject is still highly taboo and often not acknowledged by well-meaning doctors who simply prescribe drugs in an attempt to alleviate the symptoms. But ultimately the only way to change any neurological pathways is through behaviour, and this means through the body.
---
Explore more…
Working with me, through your body, to overcome an unhealthy relationship with porn or fantasy is a gentle, non-judgemental process, allowing light and authenticity to be brought to a very real part of yourself.
The process can involve a variety of practices and techniques including mindful masturbation coaching, sensate focus, hands-on bodywork, and core erotic themes, to help shift from your mind to your body, develop new neural pathways and a more conscious understanding of how to create your own pleasure from within your body, rather than relying on an external source.
---
Further links:
Stay connected
Get tips for better relating, plus all my latest updates and opportunities