A guided programme to help you (re)discover and connect with your own body. Learn and practice the simple, foundational skills for self-pleasure you never got taught in sex-ed classes!
Are you dissatisfied with your intimate or sexual experiences - either with yourself, or others? Wish your masturbation could be more mindful and connected?
Do you want a more loving relationship with your own sexual self?
Often, when something feels lacking from an erotic experience, we get stuck because we don't know what we want instead. Or how to find out.
The best way to discover your own pleasure is to go straight to the expert - your own body! And what you find there may surprise you.
My Pleasure In Yourself programme supports you through a gentle process of self-discovery, helping you to build a mindful masturbation practice which is about truly pleasuring yourself, and finding pleasure in yourself.
Watch the video to learn more.
Is it for you?
This is for you if you:
Feel stuck in a rut with your own sexual expression
Want to build a better relationship with your own erotic body
Want support to explore and discover what your own pleasure feels like
Would like to create an alternative to masturbation with porn
Wish to move beyond chemsex and reconnect with your authentic arousal and pleasure
Essential skills you'll learn:
Working with me will help you build a personal self-pleasure, or mindful masturbation practice, connected to your own self - unique to you.
A deeper understanding of your own desires ultimately allows for clearer insight into what your body might want from intimate interactions with others.
Personal skills you'll access include:
Learning to create more time and space for intimacy with your self
Increasing your ability to notice, trust, value and communicate your own impulses
Greater awareness of what pleasure feels like for you, moment to moment
Connection with breath, movement, sound and touch, in your own body, as foundations to a more connected experience of pleasure
You already know your ideal partner. You just might not have met yourself properly yet!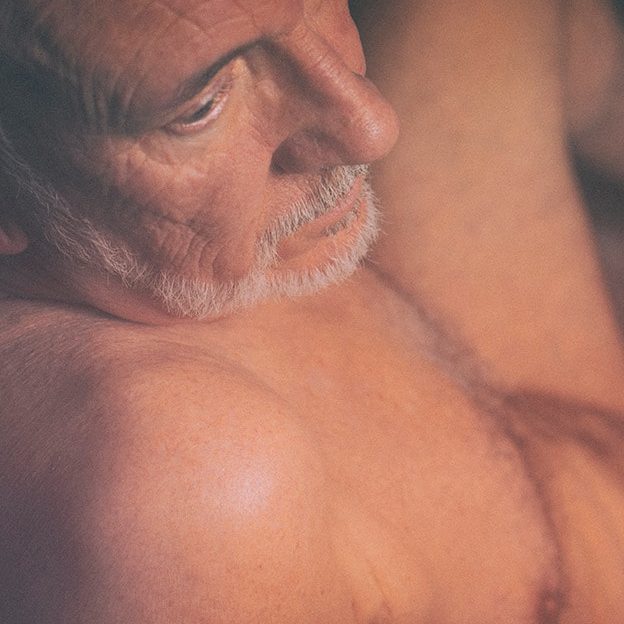 "Michael provided a safe, gentle and non-judgemental place for me to explore my wants and needs. This allowed me to work at my own pace"
Jonathan, Australia
Learn it with me
In my coaching packages learn core tools and practices for pleasure in your own body. Then put them into action in a series of 4 personal practice sessions, supported by email after each session, and a 1-hour coaching call after every 2 sessions.

Doing this work together is a very personal experience so it's important we're a good fit.  That's why I offer a free, no-obligation Clarity Call if we haven't worked together before.
This is an informal Zoom call of up to 30 minutes. It's your opportunity to ask any questions you might have, and for me to make sure I'm able to offer what you're looking for.
Use the form below to get in touch with me and start the process. Or click the button to schedule a time directly.
If you're ready to schedule your Clarity Call directly using my booking calendar:

More ways to learn with me:
Ask me anything. Chat with me over a cuppa about gay sex, intimacy, relating, pleasure or arousal. Bring your curiosity and questions
Learn more...