Build your confidence with
Desire
Identifying and following what you want
Touch
Connecting to sensation and exploring how to feel
Pleasure
Discovering and trusting what you enjoy
Communication
Navigating desire, touch and pleasure with another man

I'm based near the Scottish Highlands in the UK, offering sessions there, as well as Edinburgh, Belfast, London and online.
Choose how you want to work with me
I offer 3 different types of session pathway. Choose the one which suits your needs best:

Supported self-study
Online coaching programmes. Focus on building a better relationship with pleasure in your own body

Hands-on personal coaching
In-person immersive days. Focus on learning and practicing new approaches to touch, communication and relating when you're body to body with another man.

Experiential play
In-person half days. Focus on experiencing and exploring pleasure, connection and closeness in a playful one-to-one space.
In-person immersive coaching with me offers a unique opportunity for hands-on learning through experiencing: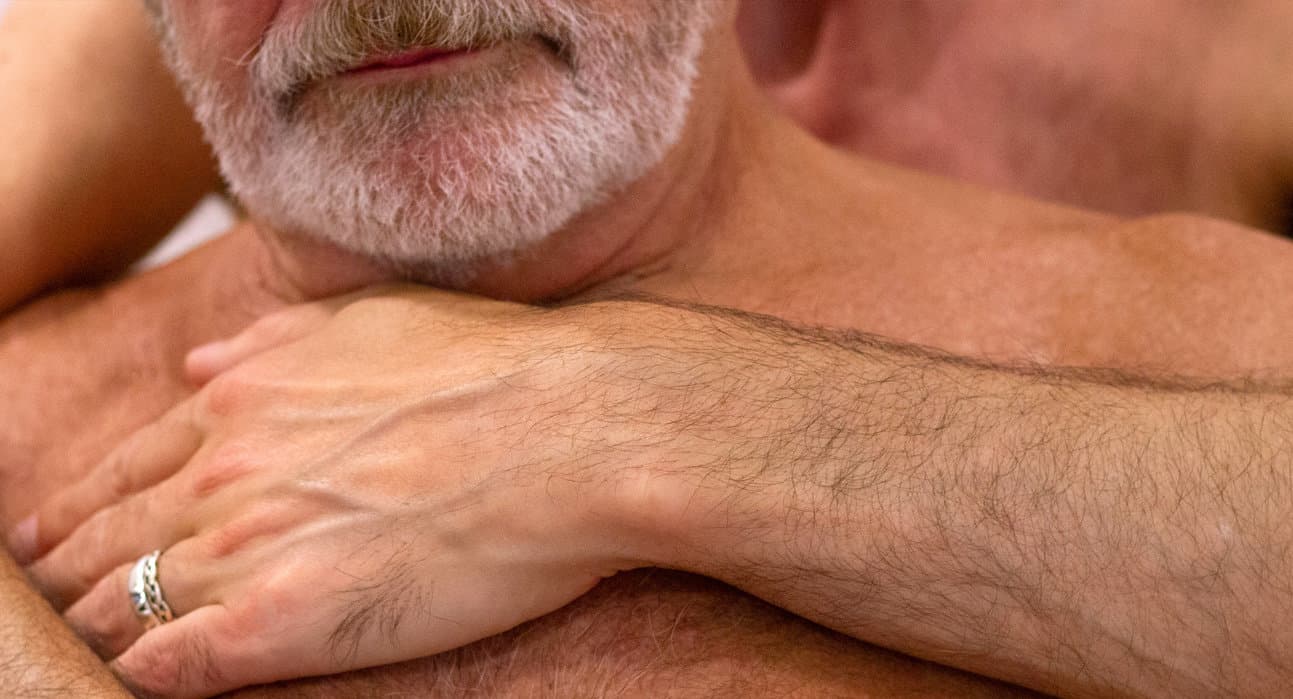 What you get
The gift of time, care and attention from another man - free from agenda or expectations.
Access to my experience, expertise and body, to support your expansion into healthier erotic intimacy.

Permission and encouragement to explore your authentic self and desires, without shame or judgement.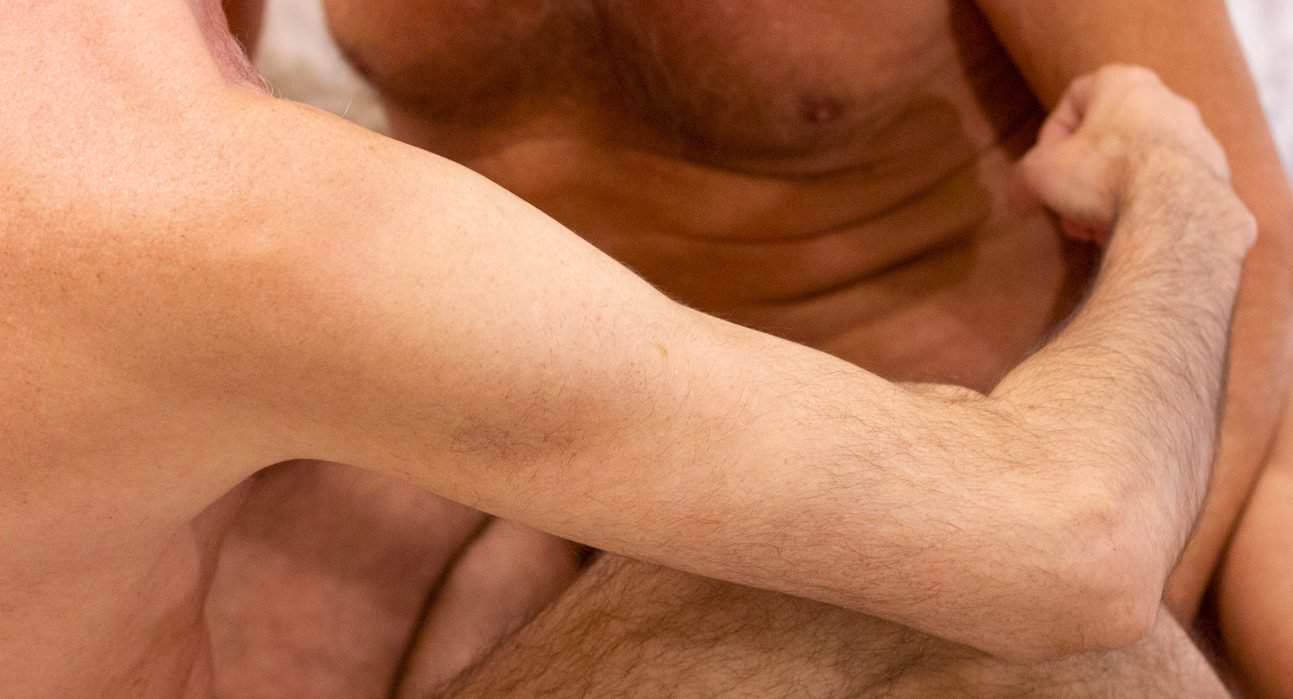 What that looks like
Spacious structure and clear agreements with plenty of reflection time to help integrate your physical learning.
Your pleasure, arousal and sexual expression are as welcome as your thoughts, words and feelings.

Touch may be clothed or unclothed and can encompass the whole body (including the genitals). You get to choose.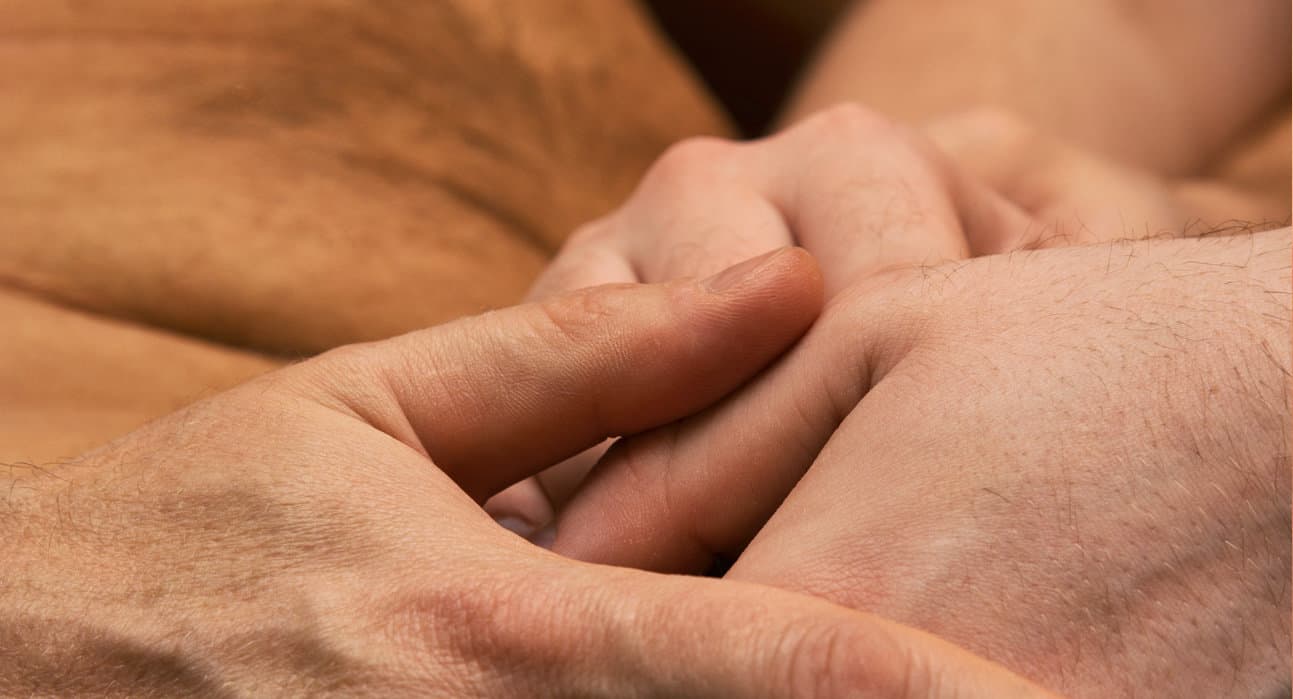 Why choose this
You want to change old habits or patterns of sex, intimacy or relating in a way that includes your whole body.

You want to practice body to body with another man in a safely held learning container.
You want to explore and learn about your intimate self without the pressure of a hookup or relationship.
Interested? Take your next step...
If you haven't worked with a hands-on gay sex and intimacy coach like me before it's completely natural to feel a mix of curiosity, uncertainty and excitement when considering it!
That's why I offer a free informal video call of up to 30 minutes - it's an opportunity to chat with me and ask questions, with no obligation.

I offer a safely held space where you can learn and practice new ways of intimate relating, body to body with me as your practice partner, guide and support.

I offer a neutral, guided space where you can learn new ways to communicate and create mutually satisfying interactions with each other.
You'll see me use the words 'gay', 'man' and 'male' on this site because they're common terms many people I work with search for when looking for support around intimacy, touch, pleasure or sex.
And I know all those words can mean very different things for different people - my own relationship with them is not fixed.
I work mainly with people who identify as male in some way, but however you describe yourself, you are welcome here – and I hope I may be able to support you.
What is mindful sex coaching?
Mindful gay sex and intimacy coaching is about becoming more present and authentic in your intimate and erotic experiences. I can help you with connection to self, confidence with what you want, improved relationships, deeper pleasure, better sex ... and much more.

"My work with Michael was transformative.  Michael's great skill lies in his intuitive sense and our work together provided a gateway to a deeper connection in my body / mind"
"I can't imagine having made a better choice with my weekend. Your coaching allowed impressive learning and growth in such a short time"
"Michael is a wonderful facilitator. He creates a safe space so I completely trusted him and could relax ... I benefited immensely from what I learnt and what I felt"
If you want to feel good - learn how to feel
Tips to help you improve your pleasure, intimacy, and sex

If you struggle with expressing or hearing a 'no' here's why it can feel so hard, and some practical ways you can build your skills with it for healthier relating
Read More
I also offer non-erotic coaching for help navigating interactions and relationships with family, friends, partners, even work colleagues: www.wheelofconsent.coach

© Mindful Gay Sex Coaching. All Rights Reserved