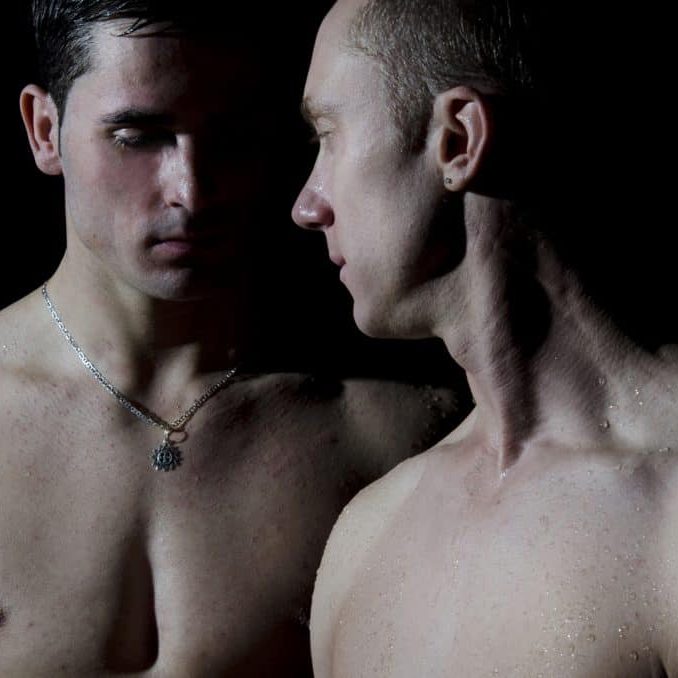 The world is full of messages telling gay guys to minimise or hide their desires. But getting what you want literally makes you feel good, so here's how you can start to change the script
What's your relationship with desire?
"Many gay men live with the nagging feeling that they missed that day in school when everybody else learned to identify their desires, to inhabit them and express them to others. Mostly as gay kids we were shamed for our erotic desires. We absorbed the message that our hunger for touch and affection, wanting to see and hold other guys' bodies, were bad and wrong and we should keep them hidden away". Don Shewey
If you tend to default to saying "I'll do whatever you want" as a way to avoid having to ask for what you want, you're not alone!
Desire is one of the things the gay guys who come to me for coaching say they struggle with a lot:
"I don't know what I want"
"I feel ashamed or guilty about the desires I have"
"I'm afraid my partner might judge me, or think less of me, if I tell him what I really want"
Desire is often seen as something illicit or shameful.
We're told to minimise or hide our own desires. 'I want doesn't get' or 'put others first' – these are ways of limiting the idea that what YOU want is actually important.
Many men have got used to turning away even from the idea of desire.
It can feel vulnerable to ask for what you want – there's always a risk you might not get it. Sometimes it's just easier not to feel than to feel vulnerable.
Desire is something you feel in your body
It's an impulse.
We all have impulses which come from our body – to eat, to drink, to move away from something or towards it. These are desires – something we want, or need.
But we've learned to frequently shut down, ignore, or over-ride these impulses – think of how many times you've been thirsty and not quite got round to getting a drink!
If you do that often enough eventually you'll stop noticing the impulses are even there.
It's the same with desire.
Erotic desire
Gay desire – in an erotic sense – can also be difficult to explore authentically in a hook-up, or even with a regular partner, if it's not something you feel confident with.
Sex can be a really vulnerable place. And it's hard to be true to your real, authentic desires when you're feeling vulnerable.
Performance anxiety can also get in the way of desire. Especially with another man as it's easy to compare ourselves – often unfavourably – with someone who has a similar kind of body.
Put all of this together and it really doesn't make sense to be trying to learn about, figure out, or get a handle on, your desires when you're actually in a real-life bedroom scenario!
Take the pressure off – learn about your desire in a safely held space
Having the chance for your desires to be met, without shame or judgement, can be an incredible way to boost your confidence, and your sense of wellbeing.
When you get what you want it literally makes you feel good!
I offer coaching to help gay men access desire in a safely held space, with guidance and support.
My conSensuality Immersives are an opportunity to discover what you most want for yourself when it comes to touch and pleasure.
Which might be very different to what you think you ought to want, or you've been told to want, or what someone else wants you to want!
Are you ready to dive into your deepest desires?
Enjoyed reading this?
If you found this page useful you can get more tips and resources straight to your inbox. Sign up here and get my free Touching For Pleasure guided practice to start you off: