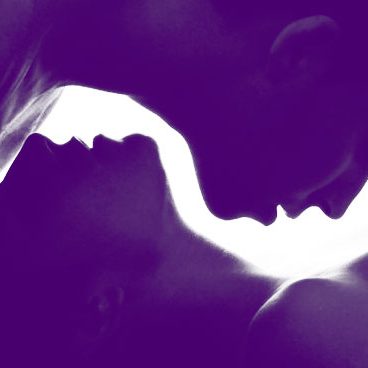 What's the difference between touch and sex? In a hyper-sexualised world where touch is taboo, it's not hard to see why so many people believe the two are inextricably linked.
What's the difference between touch and sex?
A friend recently told me she planned to book a massage because she was desperate for a bit of full body touch. When I asked why she couldn't get a massage from her husband she told me that whenever they massaged each other it always led to sex, and right now she needed something different.
In a world where touch is taboo, but which is saturated with sexualisation, many of us tend only to experience touch in any significant way during sex, so it's not hard to see why so many people believe the two are inextricably linked.
And what about intimate touch?
Just as there's a difference between touch and sex, there's also a difference between functional touch and intimate touch. Booking a professional massage only goes so far in satisfying a need for full body contact – and most massage therapists tend to avoid intimate areas or percieved erogenous zones, as if they're black holes!
But there is a beautiful space somewhere between warm or functional touch, and arousing or sexual touch which can be nurturing, liberating, and free from obligation or outcome.
Explore what intimate touch means for you
Why not go on a journey of exploration with your partner (or, if you don't have access to one of those, a Sexological Bodyworker) and follow these pointers (with thanks to Dr Betty Martin):
Set aside time and space for intimacy. Don't try to squeeze in a quickie, or rush… it can take a while for the body to relax into it. Decide beforehand that this is not a space intended for orgasm. Remove any expectations of goals or outcomes.
Your 3 minutes start now. For the whole of your dedicated playtime you're going take turns offering touch to each other. Ask your partner: "How would you like me to touch you for the next 3 minutes?". If you feel comfortable with their request then do it, if not negotiate a little. When 3 minutes are up, your partner thanks you and you swap places. Having a structured format like this helps take away any fears or distractions we might have about being 'allowed' to focus on our own sensation or pleasure. For the next 3 minutes it's all about you – you both know the other will get their turn!
Begin with general touch. Nothing too sexy straight away! You might even find it easier to start clothed – there's no obligation to get naked!
Explore further. As you become more relaxed and comfortable you can start to include more intimate or erotic touch if that's what your body wants. Explore all areas of body to body contact. If it feels right include sensitive, intimate areas – nipples, bottoms, even lightly brushing genitals – but remember this is not about becoming aroused or having sex.
No mind-reading. When you're touching your partner ask them: "how can I make this even better for you?". When you're being touched listen to your body – if you want to be stroked slower, cuddled harder, or massaged deeper, then ask for it!
Enjoyed reading this?
If you found this page useful you can get more tips and resources straight to your inbox. Sign up here and get my free Touching For Pleasure guided practice to start you off: